---
Work Scope

Identity

Sector
Medical

Client
Aimble
Design
Jumyoung Lee

Aimble is an Artificial Intelligence (AI) drug development company founded by three Physics Ph.D from Seoul National University in South Korea. Aimble's new drug development platform learns molecular dynamics and quantum calculation derives drug candidates. I was asked to create the full identity system including logo, color palette and applications.
Aimble은 서울대 물리학 박사 출신 3명이 뭉쳐 설립한 인공지능(AI) 신약개발 기업입니다. Aimble의 구조기반 신약개발 플랫폼은 화합물의 물리, 화학적 특성을 학습시켜 약물 후보물질을 도출한다고 합니다. 저는 로고, 컬러 팔레트, 어플리케이션 등을 포함한 전반적인 아이덴티티 시스템을 구축했습니다.
---
Inspired by Protein Structure and Data Blocks

Aimble's symbol was inspired by spiral-shaped Protein structure and data blocks. It does not only encapsulates the company's identity and core technology, but also functions as a visual element that adds sparkle to the logotype.

나선형 모양의 단백질 구조와 데이터 블록에서 영감받은 Aimble의 심볼은 회사의 아이덴티티와 핵심 기술을 요약할뿐만 아니라, 로고타입에 생기를 더하는 시각적 요소로 기능합니다.

---
Images generated by AI
Inspired by brand's business model that uses artificial intelligence, I created a series of images using AI research lab,
Midjourney
.
브랜드의 사업 모델이 인공지능을 활용하는 것에서 착안하여, AI 리서치랩, 미드저니를 활용하여 이미지들을 생성했습니다.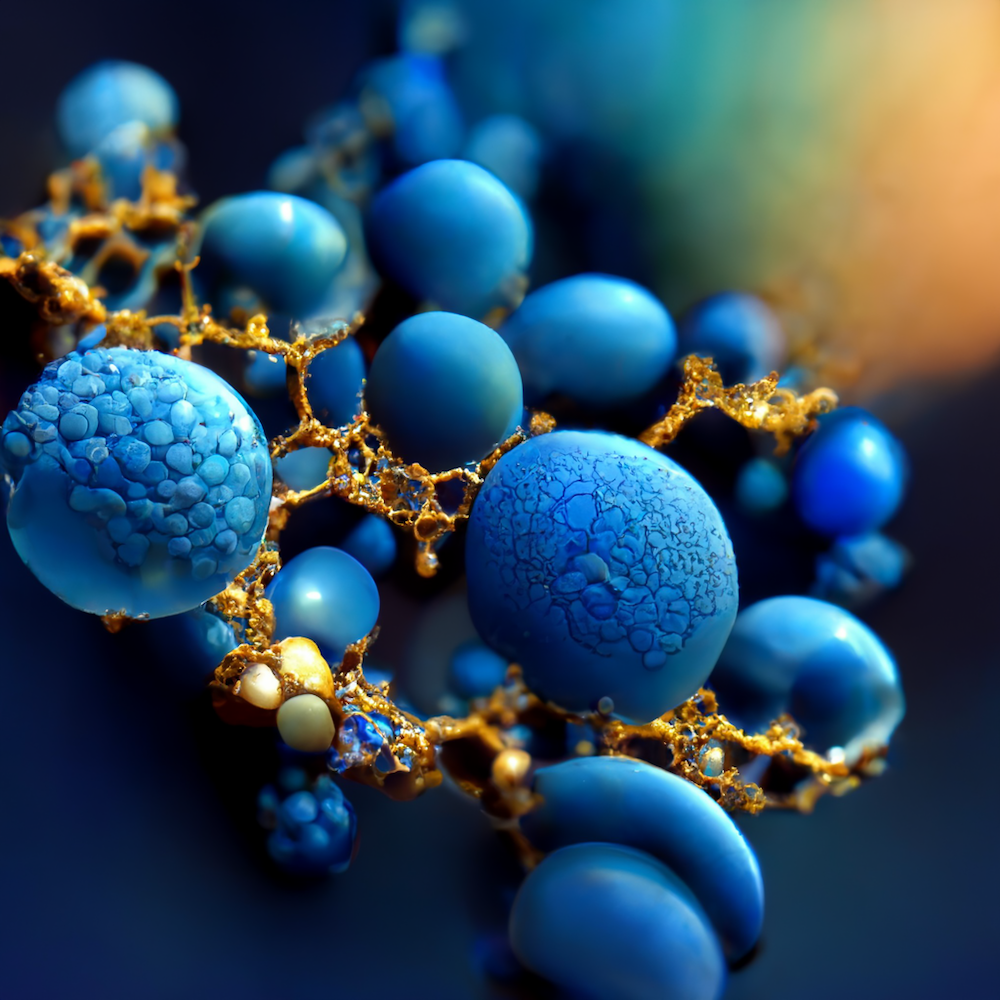 ---
Typeface
For brand typeface, Monotype's Neo-grotesk,
Helvetica Now
is used. Helvetica's clean, neutral and trustable image represent the voice of Aimble.
브랜드 서체는 Monotype의 네오그로테스크 서체, Helvetica Now를 사용합니다. Helvetica의 깨끗하고, 중립적이며, 신뢰가는 이미지는 Aimble의 목소리를 대변합니다.