---
Work Scope

Identity

Design
Jumyoung Lee

Seoul, the capital of South Korea, is a huge metropolis where modern skyscrapers, high-tech subways and pop culture meet Buddhist temples, palaces and street markets.

I proposed a brand proposal for Seoul's new slogan, "Seoul My Soul".
---
Disclaimer
This is an unseleted proposal, not an official.
---
---
Reinterpreting phonetic feature to visual device

Seoul and Soul, the two words were set to look visually similar by setting the same width and height to translatic phonetic interest of the slogan into visual device.
음성적 특징을 시각적 장치로 재해석

서울과 소울, 두 단어의 발음적 유사성을 각 단어의 가로, 세로 비율을 같게 하여 시각적으로 유사하게 재해석했습니다.
---
Latin wordmark made of Korean alphabet construction system

By applying the Hangul(Korean) lettering system, which combines consonants and vowels to create a single syllable, it was intended to give familiarity to foreigners who find it difficult to pronounce "Seoul" and visual novelty to Koreans who are familiar with Hangul.
한글 자소 시스템으로 재해석한 영문 워드마크

자음과 모음을 조합해 하나의 음절을 만들어내는 한글의 자소 시스템을 영문에 적용해 '서울'의 발음이 어려운 외국인에게는 발음의 친근함을, 한글에 익숙한 한국인에게는 시각적인 새로움을 주고자 했습니다.
---
Dynamic identity system using a variable font
Thanks to designed as a variable font, the logotype can have more dynamicity for various usage and environment.
Try audio-reactive logo
here
.
베리어블 폰트를 활용한 다이나믹 아이덴티티 시스템

가변 글꼴로 설계된 덕분에 로고타입은 다양한 용도와 환경에 맞게 보다 역동성을 가질 수 있습니다.
링크
에서 오디오로 작동하는 베리어블 로고 디자인을 테스트 해보세요.
---
Identity Usage Example
아이덴티티 활용 예시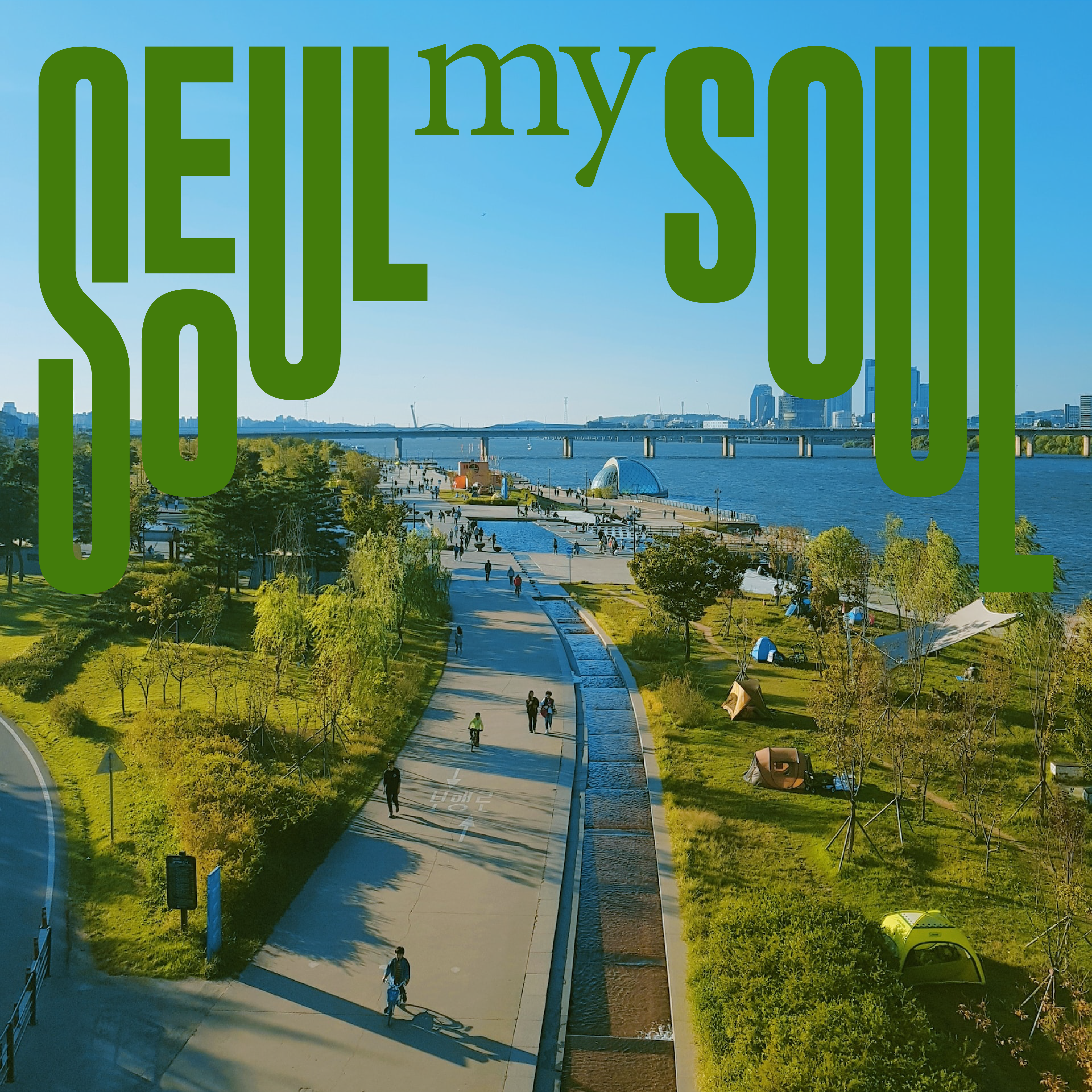 ---
---